Coupon Code: KMGBLOGGING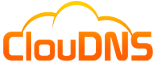 Hey,
Yes, it is right, we have released DNSSEC for primary DNS zones!
DNSSEC is available for the Premium DNS, DDoS Protected DNS and GeoDNS hosting plans.
We are using the Elliptical Curve Algorithm (ECDSA P-256) for the all DNSSEC signatures, which is stronger and smaller than the standard RSA keys, so we process all your queries fast and secure. Read more about DNSSEC here.
Additionally, we have added support for ENUM DNS zones.
If you are a telecom provider and needs any details, please contact our Technical Support on the 24/7 Live Chat.
The summer is coming, enjoy your beer and keep your DNS fast and secure with ClouDNS!
Thank you,
Boyan Peychev
CEO, ClouDNS
www.cloudns.net
Cloud DNS Ltd | Company Registration Number: 202743734 | Address: Bulgaria, Sofia, 4 Iskar Str
You are receiving this message because you are subscribed for Newsletters from ClouDNS. Unsubscribe from here

Coupon Code: KMGBLOGGING