Coupon Code: KMGBLOGGING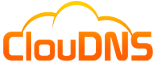 Hey,
We've heard your requests and today we're happy to introduce Two-Factor Authentication!
Two-Factor Authentication is an extra layer of security that requires not only a password and username but also something that only that user has, i.e. a piece of information only they know or have - such as a physical token.
You can find more information on what 2FA is and how to activate it here.
Feature requests help us stay in tune with what you want, need and expect, so keep sending us your comments and giving us feedback.
Thank you,
ClouDNS Team
www.cloudns.net




Copyright © 2017 Cloud DNS Ltd. All Rights Reserved. Address: Bulgaria, Sofia 1000, 4 Iskar Str

Coupon Code: KMGBLOGGING