Coupon Code: KMGBLOGGING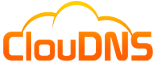 Hey,
We want to take a moment and thank you for working with us this year.
We're grateful you've chosen us, so we want to give you a present - one more point of presence in New York, United States.
ClouDNS now operate 21 Anycast DNS facilities on six continents!

During the holidays you can get all this including DDoS Protection with 30% LIFETIME OFF.
Log into your account and get your DDoS protection starting from $0.99/mo LIFETIME.
* Limited Holiday Offer - Ends Tuesday /9 Jan 2018/ at 23:59 GMT
* Active only for customers with Free plans
Happy Holidays and warm wishes for 2018!
ClouDNS Team
www.cloudns.net
Cloud DNS Ltd | Company Registration Number: 202743734 | Address: Bulgaria, Sofia, 4 Iskar Str

Coupon Code: KMGBLOGGING