Coupon Code: KMGBLOGGING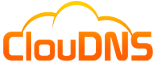 Hey,
Today we are releasing our DNS Failover service after three months of Beta Testing when we have improved the service stability, performance and accuracy to meet our customer standards and requirements.
What is DNS Failover?
The service keeps your websites and services online in the event of a system or network outages. DNS Failover does it by moving the DNS traffic to another working IP address.
Additionally, we are using the DNS Failover service as distributed monitoring with e-mail alerts. The system monitors your checks from multiple nodes around the world. You can set up the DNS Failover service as monitoring to notify you in case of problems without any changes to be applied to your DNS.
You can read more for the new DNS Failover service here: https://www.cloudns.net/dns-failover/
What is the price?
All our Premium, DDoS protected and GeoDNS includes One DNS Failover check.
Extra checks can be added to the all hosting plans. Pricing:
3 checks - $2.50/month
5 checks - $3.50/month
10 checks - $4.50/month
Over 10 checks - $2.00/month for each 5 extra checks
More than 50 checks? Talk with our Sales Team at sales@cloudns.net
Have a question? Ask our Experienced Technical Support at support@cloudns.net
Thank you,
ClouDNS Team
www.cloudns.net
Cloud DNS Ltd | Company Registration Number: 202743734 | Address: Bulgaria, Sofia, 4 Iskar Str
You are receiving this message because you are subscribed for Newsletters from ClouDNS. Unsubscribe from here.

Coupon Code: KMGBLOGGING