Coupon Code: KMGBLOGGING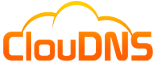 Hey,
During the last year, our team more than doubled in size, and we have prepared for something new & something bigger! We are celebrating our 9th Birthday by giving all our customers some well-deserved presents:
Thank you for being a loyal ClouDNS Customer during all the years, we love you!
Stay tuned. We have big plans for 2019!
Regards,
Boyan Peychev
CEO, ClouDNS
www.cloudns.net
Cloud DNS Ltd | Company Registration Number: 202743734 | Address: Bulgaria, Sofia, 4 Iskar Str
You are receiving this message because you are subscribed for Newsletters from ClouDNS. Unsubscribe from here

Coupon Code: KMGBLOGGING